Removal Companies Mansfield
Special Deals!
Each house clearance job is individual, some people have items that are valuable and deemed good for resale, if they are in decent condition. If this is the case then we are prepared to purchase such items, and the price can be offset against the value of the total house clearance cost, basically the rubbish and unsaleable items that are cleared and removed from your property.
What Is A Removal Service And What Do They Do
You are looking to move to a new house or apartment and are in need of a removal service. A removal service is a company that will help you move your belongings from one place to another. They will pack up your belongings, load them onto a truck, and then unload them at your new location.
We at Caton and Sons House Clearance of Mansfield have been in business for decades and are well aware of what it takes to complete your move, with all the care and efficiency you need. Our team of experienced movers will ensure that your belongings are packed carefully and transported to your new home without any damage. We will also take care of any storage or cleaning services you may need before moving in.
If you're looking for a reliable and professional removal service, look no further than Caton and Sons House Clearance. Whether you're moving locally or long distance, our team will make sure the process is as stress-free as possible for you. To learn more about how we can help with your move, visit our website today!
There are many benefits of hiring a removal service. First, they will save you time and energy. Packing up all of your belongings and loading them onto a truck can be very time-consuming and exhausting. Second, they will ensure that your belongings are safe and secure during the move. They will use high-quality packing materials to protect your belongings from damage during transport. Finally, hiring a removal service can actually save you money.
The Different Types Of Removal Services
Our removal services at Caton and Sons can be tailored to your needs. We offer a wide range of services, including:
Residential Moves
Whether you are moving across town or across the country, we can help! Our experienced movers will carefully pack up all of your belongings and transport them safely to their new home.
Office Moves
Our commercial removal services are perfect for businesses that need to relocate their office quickly and efficiently. Whether you need temporary storage for furniture, equipment, or supplies during the move, we can help.
International Moves
Moving abroad can be complicated and stressful. However, with Caton and Sons on your side, it doesn't have to be! Our international removal experts will take care of every detail from packing and loading to customs clearance so you can focus on settling into your new home.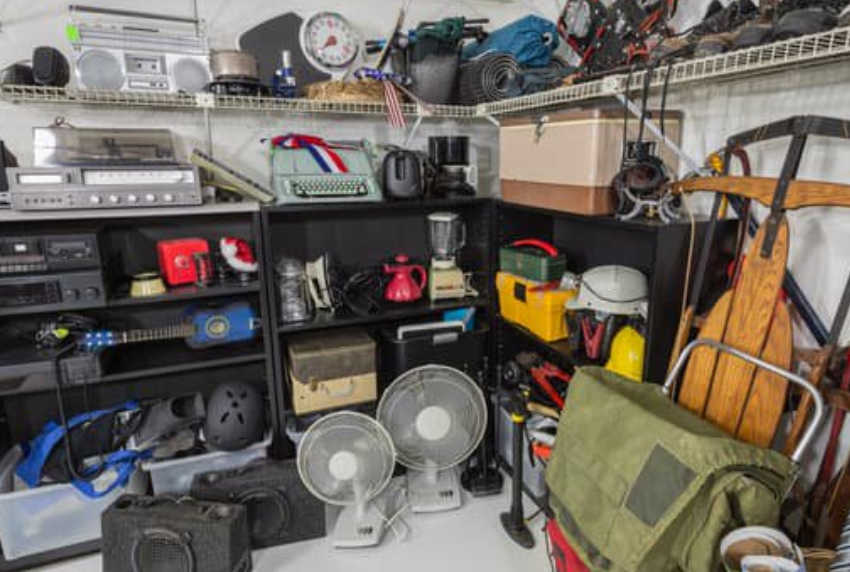 Full Service
Our full-service moving packages are perfect for those who want to sit back and relax during their move. We will handle every aspect of the relocation process, including packing and unpacking, loading, unloading, and unpacking. Whether you're moving across town or across the globe, Caton and Sons has you covered!
Are you looking for a professional removal service that can help make your next move as easy and stress-free as possible? Look no further than Caton and Sons! Our team of experienced movers is here to help with all aspects of your move, from packing and loading to transportation and unpacking.
Whether you're moving across town or across the globe, Caton and Sons has the experience and expertise to get you there safely and on time. Contact us today for a free quote!
The Types Of Items That Can Be Removed
Moving is a professional service because there are items that need to be handled with care. For example, a person who is moving out of their home will have different needs than a business owner who is relocating their office. Here are some of the items that our removal services can help you with:
Furniture
Appliances
Electronics
Pianos
Artwork
Antiques and more!
Caton and Sons has the experience and expertise to safely and securely move any type of item, no matter how delicate or valuable it may be. Contact us today for a free quote!
How Much Does A Removal Service Cost
Removal service cost is based on an hourly rate and the number of items being moved. The more items you have, the longer it will take and the more it will cost. However, we do offer discounts for multiple items and large projects.
We provide a quote that factors in the number of items, the time it will take to move them, and the distance of the move. Our quotes are all-inclusive, so there are no hidden fees or surcharges.
Our removal services include:
Packing
Loading
Transportation
Unloading
Unpacking
Cleaning up debris
We can also provide storage options if you need somewhere to keep your belongings until you are ready for them. Just let us know what you need and we will be happy to accommodate.
​Our House Clearing and removal Services covers a wide area around Mansfield and all towns and villages within the County of Nottinghamshire. Please do not hesitate in calling us for help and advice.
Our quotations are FREE so Call Now on 555 555 555
Tips For Moving House With A Removal Service
Moving can be a stressful and overwhelming experience, but it doesn't have to be. With the help of a professional removal service, you can rest assured that your move will go smoothly and efficiently. Here are some tips for moving house with a removal service:
1. Plan ahead and start early.
Getting organised well in advance of your move is key to having a stress-free experience. Make sure you think through everything that needs to be done, from sorting through items you want to keep and those that need to be donated or thrown away, to packing up all of your belongings in an orderly manner.
2. Choose the right service for your needs.
There are many different types of removal services available, so make sure you do your research to find the right one for your individual needs. If you have a lot of heavy furniture or delicate items, for example, you may want to choose a full-service company that can provide packing and unpacking assistance.
3. Get quotes and compare prices.
Once you've decided on the type of service you need, be sure to get quotes from multiple companies so that you can compare prices and services offered. Don't just go with the first quote you receive – take the time to do your research and find the best deal possible.
4. Make sure all items are properly packed.
If you're using a removal service, it's important to make sure that all of your belongings are properly packed before they are moved. Ask your company to provide you with packing materials and guidance on how best to pack everything up so that it is protected during the move.
5. Consider any special requirements for moving fragile items.
If you have any fragile or sensitive items, such as antiques or artwork, be sure to discuss this with your removal company beforehand. They will likely have special requirements for these types of items and may require additional insurance coverage or specialised packaging materials in order to ensure their safety during transport.
6. Stay organised and plan ahead for moving day.
When moving day arrives, it's important to stay organised so that everything runs smoothly and nothing gets lost or damaged along the way. Make a list of all items that need to be packed and loaded onto the moving truck, and be sure to label all boxes clearly. If possible, try to have everything ready to go a day or two ahead of time so that you're not rushed on the big day.
7. Be prepared for unexpected delays or problems.
Even with the best planning and preparation, there's always a chance that something could go wrong on moving day. Be prepared for delays or unforeseen problems by having a backup plan in place, such as renting a storage unit or arranging for a temporary place to stay if necessary.
With these tips in mind, you can be sure that your move will go smoothly and without any major issues. Be sure to research different removal companies before choosing one, and don't be afraid to ask for help when you need it. With careful planning, you can look forward to a stress-free move!
8. Make sure all of your important paperwork is ready to go.
In addition to making sure that your belongings are packed and ready to go, it's also important to make sure that any documents or other important paperwork are in order well before moving day arrives. This includes things like bank statements, medical records, legal documents, and insurance information. You should also contact the relevant service providers (such as utilities companies) ahead of time so that they can ensure everything is set up correctly at your new address after the move is complete.
9. Get rid of unwanted items before moving day
The less stuff you have to move, the easier (and cheaper) the whole process will be. This is a great opportunity to get rid of any unwanted or unneeded items that you've been meaning to get rid of for a while. You can either sell these items, donate them to charity, or simply throw them away. Either way, getting rid of them now will make your life much easier on moving day.
10. Make sure you have enough insurance coverage
Be sure to check with your insurance provider to find out what kind of coverage they offer for moving services. In many cases, your existing homeowner's or renter's insurance policy will not cover the full value of your belongings during a move. As such, it is a good idea to purchase additional coverage from your insurer, or work with a specialised moving insurance provider. This will help ensure that you are covered in the event of any unforeseen accidents or damages during the move. Additionally, it is also a good idea to take inventory of all your items prior to the move so that you can make sure everything is properly accounted for and insured. Remember, safety and protection should always be your top priority when moving!
Frequently Asked Questions
How long does a removal service take?
The length of time it takes for a removal service depends on the size of the job and the number of items being moved. Smaller jobs can be completed in a day, while larger jobs may take several days.
How to choose a removal service
When choosing a removal service, it is important to consider your needs and budget. Caton and Sons offers a wide range of services to meet any need and budget. We also offer discounts for multiple items and large projects. Contact us today for a free quote!
The considerations you should make in your decision to move forward with a removal company are many. But, the two primary considerations are time and money.
You need to find a mover who can do the job quickly, efficiently, and without incident. The last thing you want is to be sitting around waiting for days or even weeks for your belongings to arrive.
At the same time, you don't want to spend a fortune on the move. You should get quotes from several companies before making your final decision.
What removal companies can not take?
While most removal companies will try their best to accommodate all requests, there are some items that they may not be able to safely transport or store in certain situations. These may include hazardous materials, large appliances like refrigerators or washing machines, or other items deemed too delicate for regular handling. When making your arrangements, it is best to be upfront about any potential issues so that you have time to make alternative arrangements if necessary.
When it comes to getting quotes, it is important to make sure that you are comparing apples to apples. Some companies will give you a low base rate but then charge extra for fuel or other services, so be sure to ask about any potential hidden fees. You should also find out what kind of insurance coverage is included in the quote and whether there are any restrictions.
What questions should I ask my removal company?
The questions we get asked regularly when clients want to check out our services include :
– What kind of insurance coverage is included?
– Are there any restrictions on what I can move?
– How much do you charge for fuel and other additional services?
– Can I get a quote in advance to help me budget for my move?
If you have any other questions, be sure to ask without hesitation.
Do removal companies take deposits?
Many removal companies do require a deposit when you book your move, usually around half of the total cost. This can help protect both the company and the customer in case there are any issues with the move or if the customer backs out at the last minute. However, some companies may offer flexible payment plans or offer discounts to customers who pay up front.
Call now to discuss your house clearance in Mansfield
We are professional, friendly, and our customer service is second to none!